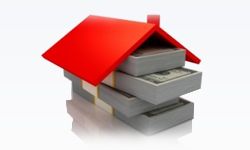 Financial due diligence is a comprehensive audit of the company's financial condition and prospects of its development.
The strategic aims of its conduct are the analysis of profitability and efficiency of the company's activity in the context of a basic, investment and financial activity.
Basic procedures of the financial due diligence:
financial analysis of the еcompany's activity (analysis of assets and sources of financing, fixed assets, reserves, accounts payables and receivables, structure of income and expenses);
identifying and commenting factors being the basis reported of commercial results for the last years and substantially influencing on the financial results;
analysis of the nature of cash flow for the last time and factors that influence deeply on it;
assessment of the potential business development;
analysis of the influence of related parties on the financial results and financial position of the company;
assessment of the adequacy of the internal accounting and management accounting systems applied in the company;
analysis of applied systems of planning and budgeting of the company;
assessment of the effectiveness of the internal and external control system.